About CMR Studios
Electronic Media Production
In 1986, broadcast personality Mike Weber started CMR as a source for creative, high-quality commercial productions in Tampa Bay. The firm has grown to serve advertising agency, corporate, business and entertainment clients nationwide. Although the technologies have changed over time, the mission is still the same: producing creative media.
Integrating television, radio and internet media with web design and e-commerce, we produce multi-platform advertising and marketing campaigns for a wide variety of corporate business clients around Florida and across the country.
Awarded for Creativity & Excellence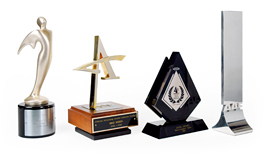 CMR Studios is a corporate member of the Tampa Bay Advertising Federation and the AAF Fourth District. In addition, studio president Mike Weber belongs to NATPE, the National Association of Television Programming Executives and The International Design Association. CMR Studios has been recognized with numerous advertising awards including ADDY awards, Charlie, IABC, Pollie, Telly and Golden Palm awards for TV and radio commercial production, interactive media, complete campaigns, marketing videos, digital art, direct marketing, audio post production and cinematography.
But the highest honor we receive is the continued loyalty of our clients and the success we help bring them.