Today they broke ground on the new St. Petersburg Pier and Tampa Bay video production company CMR Studios is already documenting the new construction with time lapse cameras just as they did the demolition. This will bring full circle a video project that began in August of 2015, the waterfront site was supposed to be cleared of the inverted pyramid and approach in about six months. That initial prediction was way off. As a result the three solar powered camera installations shot an image every five minutes for over a year. That totaled some 315,360 images that were edited into a dramatic time lapse video that belies the months it has been underway. The result is an edited time lapse video of just a minute and a half.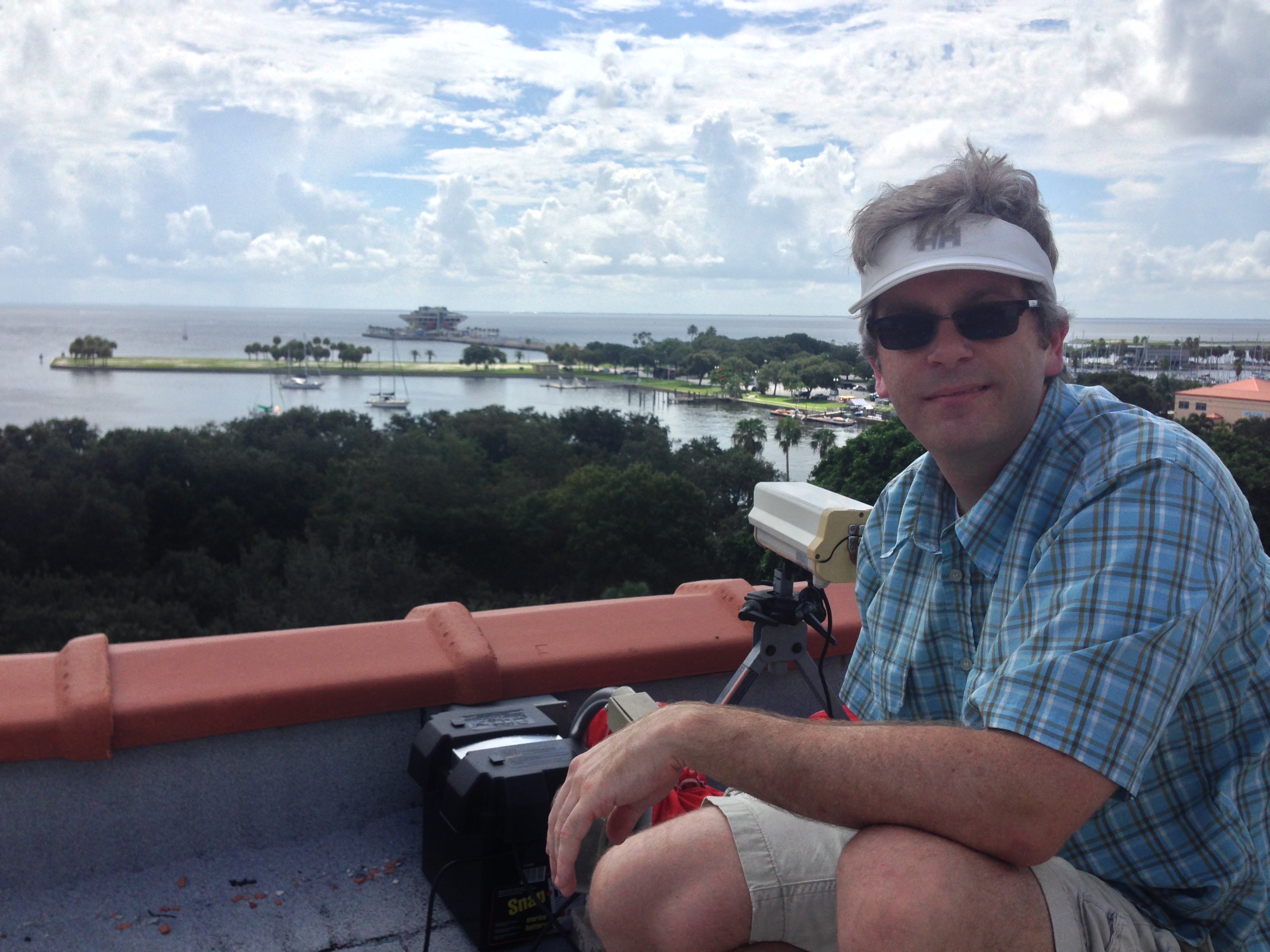 Adam Weber, the photographer and producer of the project, visited each camera on a weekly basis to perform maintenance and offload the images to create the video. That included climbing onto the roof of the Birchwood Hotel on Beach Drive in downtown St. Petersburg. That camera provided a dramatic elevated clear view of the entire pier. Another camera was placed at the St. Petersburg Marina for a water level view of the south side of The Pier and another at the Vinoy Marina captured the demolition on the north side. The three locations insured that all the action would be captured and shown in the final edited video.
Incrementally throughout the year the images were processed and edited to delete periods of inactivity. And even though the cameras were mounted firmly, camera shake that would not be visible in normal speed video became very apparent. So the thousands of images had to be processed and stabilized.
View the St. Pete Pier demolition time lapse video here.
Taking the process even further, Adam selected images from each camera that matched the lighting conditions and color from frame to frame and represented dramatic changes in the structure to create GIFs from each angle that are just a few seconds long.
This multi-year time lapse video will become part of the historical archives at the St. Petersburg History Museum which sits on the approach to The Pier.