All the expertise that we have gained and the facility we've built combine to make CMR Studios the perfect resource in Tampa Bay for independent film production and post. Ideally the filmmaker brings us in early in the process so we can assist with pre-production and shooting. We can help avoid the common pitfalls of lower budget films right from the start. But you can also bring your project to us after it's underway for us to finalize the finishing touches, fix problems and bring your vision to the screen.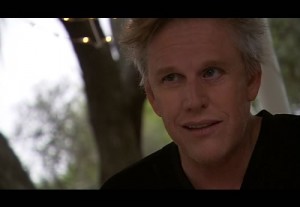 HD|SD Editing
Often budget minded directors have already done a rough-cut edit on their laptop with Final Cut. Since we're using Final Cut Studio 2 HD we can import the edit as a starting point, saving time and money. Our comfortable suites give you plenty room to work.
Once we're done we can master your DVD for festival applications, shopping for a distributor or direct sale. You also walk with the whole film on a hard drive with the session files, timelines, M&E and final output, ready for film transfer when you make your deal.
Compositing
Funny… nobody saw that boom mic or light stand when you were shooting the scene! We can get rid of them. Or you may need high-end special effects and wire removal on those stunts to make them real. We do that and more in Shake. For example, using the green screen hard cyc on our insert stage you can do special effects or even add people to scenes.
Color Correction
Of course you shot in HD but you want a "film look" as well. Color correction is more important in movies than anywhere. We also have the plug-ins to select the film stock you want to emulate.
Sound Design
Special effects require special attention when it comes to sound. Often it requires creating a sound that doesn't even exist in real life. Combining Foley with our extensive library of sound effects as well as acquiring new sounds we can create a unique signature for you.
ADR
Problems with dialogue are common even in big budget films. It get's compounded on smaller budgets where the audio is sometimes the last consideration on set. Partial scenes, single actors and even complete replacement are all jobs we've tackled.
Audio Sweetening
Great sound comes from attention to detail. Proper sound effect placement and ambience along with musical score that fits the film and punctuates action are elements that make a film succeed. We bring decades of sound recording experience to your film.